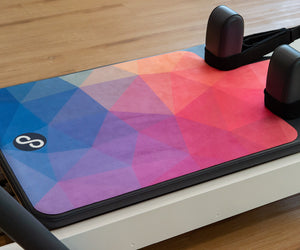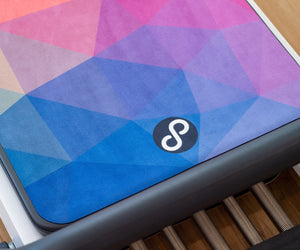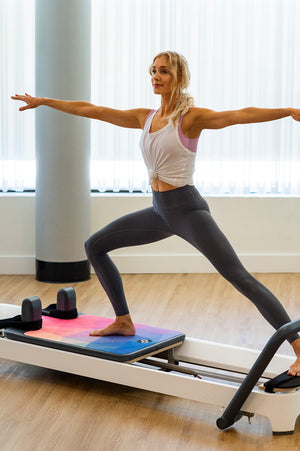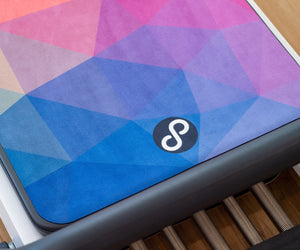 REFORMERMAT - Rainbow Geometric
Reformer mats are the perfect companion for your Pilates Reformers. 
It is hygienic and super grippy with great support and cushioning -- 1 mm thin and weighs less than 500 grams. Reformer mats are the new must-have for your next Pilates reformer class.
Made from natural tree rubber - 100% vegan, and topped with an anti-bacterial, ultra-soft, absorbent microfibre surface that can be cleaned with sanitising spray.
Designed in Australia with loads of prints to suit your mood.
-
Dimensions: 560mm x 975mm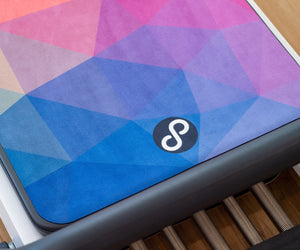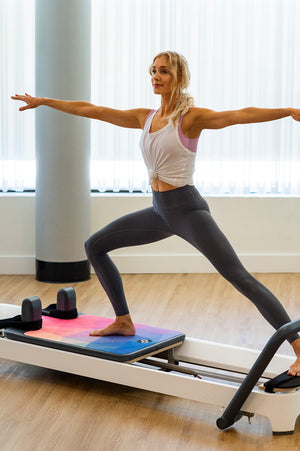 Just beautiful
Love my rainbow geometric reformer mat, makes my pilates sessions even more enjoyable 🥰 ... Now for some matching sticky socks please!!
Best reformer mat!
Gorgeous mat, great quality and super soft. Doesn't slide around, it's perfect. Also very pleased with quality of customer service and hand written thank you note. It's little things that make a big difference.