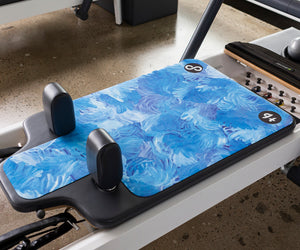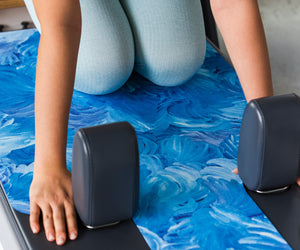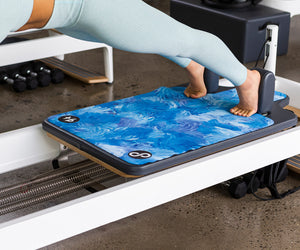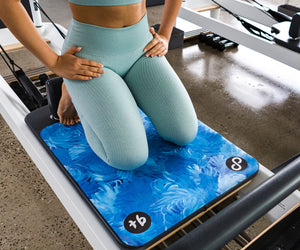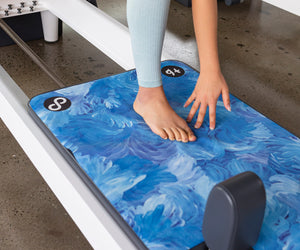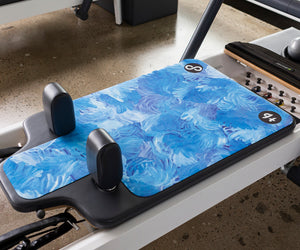 REFORMERMAT - Pour Tiffany
Introducing the Euphoria collection by Thierry B X Reformermat.
The Euphoria series features soft swirling angels' wings on black canvas. It channels the artist's desire for a peaceful and harmonious life.
This 1mm Reformer mat is made with 100% natural tree rubber on the base layer with super soft microfibre on the surface which absorbs moisture to help you get the best grip during sweaty practices. 
You do not want to miss out on this one!
Support Australian artists, celebrate Australian art.
-
Dimensions: 560mm x 975mm x 1mm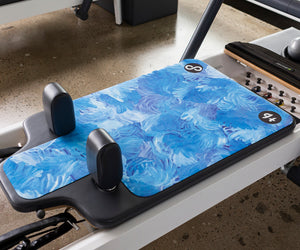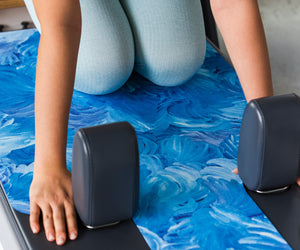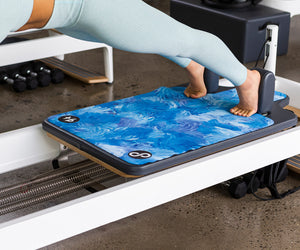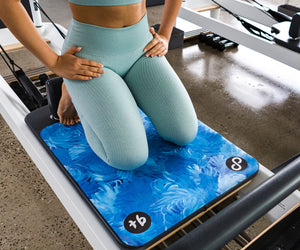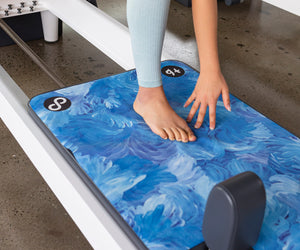 Love my Reformer Mat
Not only is the colour beautiful this mat is so lovely to work out on! Plus the bag is awesome
Fabulous
Very happy with may and LOVE the socks, best pair I have had.
Love this mat!
I absolutely adore this mat and can not workout without it on the reformer. My body stays in the correct position throughout each exercise allowing my mind to focus entirely on the movement!
Worth it!
After one year of placing down a small towel to help with the sweat, reformer mat have come to the rescue. It doesn't slide around on the reformer and is super soft and feels great. So glad I made the purchase! Grab a band too !!! They were thick, strong and stayed on! Such a great product especially if you're a reformer addict!