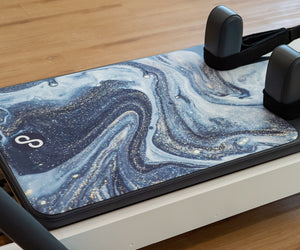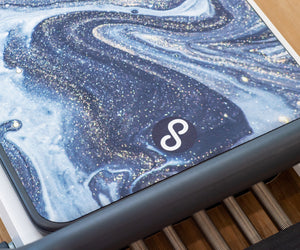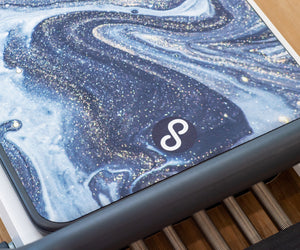 Reformer mats are the perfect companion for your Pilates Reformers. 
It is hygienic and super grippy with great support and cushioning -- 1 mm thin and weighs less than 500 grams. Reformer mats are the new must-have for your next Pilates reformer class.
Made from natural tree rubber - 100% vegan, and topped with an anti-bacterial, ultra-soft, absorbent microfibre surface that can be cleaned with sanitising spray.
Designed in Australia with loads of prints to suit your mood.
-
Dimensions: 560mm x 975mm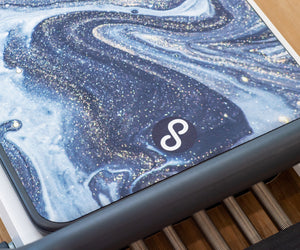 I wouldn't buy my pilates products from anywhere else!
This is such a beautiful item that comes in a lovely bag which is great for storing and protecting my mat. This is my third product from Reformer Mat (I have a full length mat, reformer mat and socks) and they are all of amazing, top notch quality that cannot be rivalled! I highly recommend :)
Love Pilates, love your mat.
Best way to describe the colours, Denim blues with Fruit Tingle speckles. Lots of compliments. Cool feel under back. Awesome company who take pride in their products.
Love it
A few ladies in my reformer Pilates class recommended your mat to me. I received it quickly and I love it. Receiving the free socks was a lovely surprise they are super comfy and I've had a lot of positive comments about them. Would definitely recommend your company.
Hi, I used my mat for the first time this morning and was extremely happy with it.
No more slipping on the reformer. Love the colour.
Thank you.