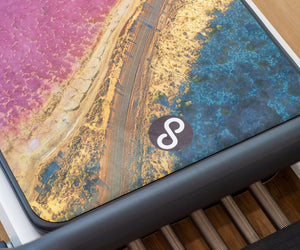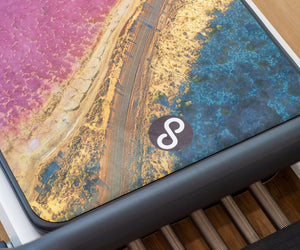 REFORMERMAT - Hutt Lagoon
The Hutt Lagoon
Our first order was from a customer in WA and since then, WA has been one of our biggest supporters.
So we created this limited edition Reformer mat to show our gratitude for the beautiful people in WA.
Reformer mats are the perfect companion for your Pilates Reformers. 
It is hygienic and super grippy with great support and cushioning -- 1 mm thin and weighs less than 500 grams. Reformer mats are the new must-have for your next Pilates reformer class.
Made from natural tree rubber - 100% vegan, and topped with an anti-bacterial, ultra-soft, absorbent microfibre surface that can be cleaned with sanitising spray.
Designed in Australia with loads of prints to suit your mood.
-
Dimensions: 560mm x 975mm